Best Video Enhancer to Improve Your Video Quality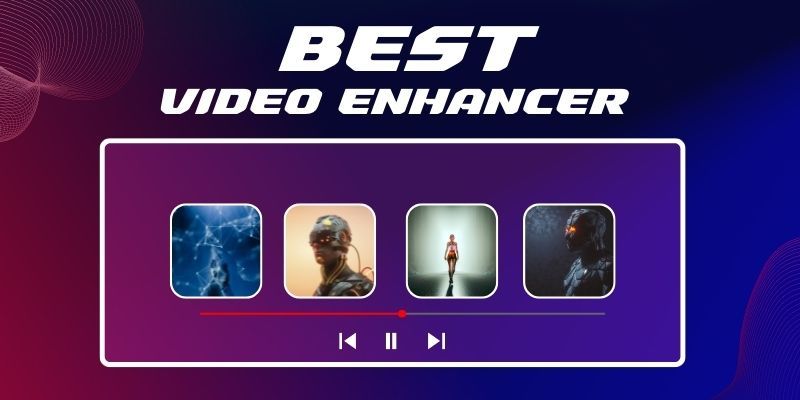 Enhancers of video quality are tools that let users increase the resolution of a video in some way and fix blurry videos. These programs offer you simple control over video footage's lighting, vibrancy, and contrast. It allows you to trim, flip, modify, and zoom in on footage.
Tools to Improve Video Cover Image Quality
What is a Video Cover Image?
You may have heard the phrase, "you never get a second chance to make a first impression." A video cover image is the image or 'thumbnail' which appears in the 1st frame of the video and is often (but not always) pulled through when sharing to social or embedding your video. A-frame can be selected from the video by scrolling through the footage or an image can be imported from the gallery using the blue camera icon. A great video thumbnail can mean the difference between thousands of views and just a few.
Generally, when you upload a finished video to some social media or video-sharing platforms, the majority of hosting services will select an image from your video as a cover image or thumbnail. But this image maybe not be the ideal image that can convey what you want to show via this video. Creating a cover image manually is a better choice because you can control all the elements that will appear in the image.
How to Improve Video Cover Image Quality
But if your customized image is in low resolution or the image you want to use is small in size and blurry, what should you do? You need a good photo enhancer or upscaler to increase the image resolution without a doubt! Here I would recommend you use imgupscaler, an ideal tool to improve video cover image quality online!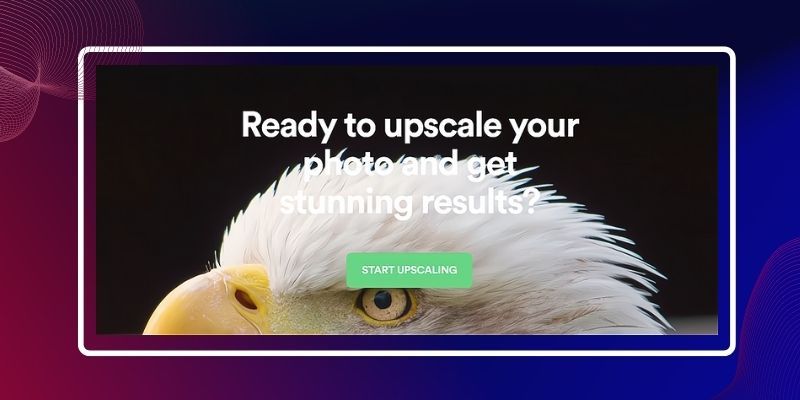 Use imgupscaler to improve video cover image quality
Imgupscaler is an online photo enhancer and a free image upscaler that offers perfect solutions for image resolution increasing. This software is powered by AI and doesn't require any editing skills from users. In simple 3 clicks, you get your image upscaled and enhanced. Note that imgupscaler automatically enlarges the image by 4k resolution in seconds, which helps fix blurry images and sharpen all details. Here are steps on how to use it:
Step 1: Go to imgupscaler official website by clicking here.
Step 2: Click the "Drop or Drag" button to upload the video cover image that you want to enhance.
Step 3: Click the "Start" button and wait for the image upscaling by AI.
Step 4: Hit the "Download" button and preview the enhanced photo. Save the image.
Why Use Imgupscaler to Improve Video Cover Image Quality
Imgupscaler is free for use. It has fewer limitations for free members. It supports enhancing up to 10 images for free per week.
Imgupscaler has been trained by thousands of real and random photos. It can guarantee a faster processing speed and smoother workflow than some other image enhancers.
It is easy to follow. The simple layout and clear navigation make it friendly to beginners.
Also read: How To Make Pictures Bigger without Losing Quality
Best Enhancers to Improve Video Quality
Because there are so many various apps available on the market, selecting the piece of video editing software that caters to your requirements in the most effective manner is never a simple process. Here we listed the six best video enhancers you can use now!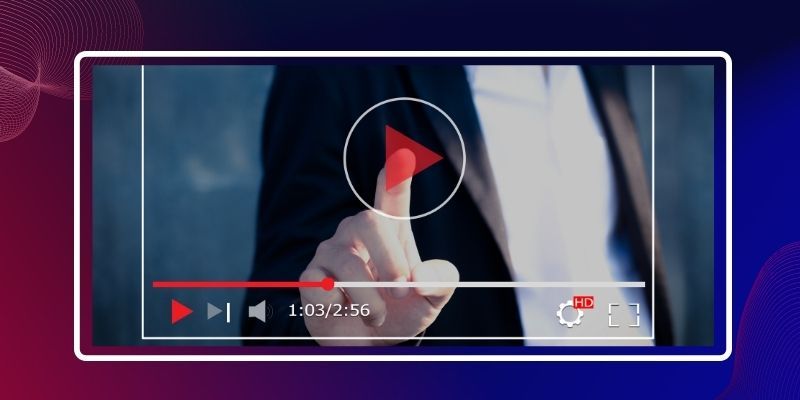 1. Adobe Premiere Pro CC
Using Premiere Pro CC, you can transform the raw material acquired by any camera in any format into exceptional videos. The program provides a sufficient number of choices for audio editing in addition to its excellent selection of video editing alternatives, including practical color correction tools and incredible effects.
Key Features
Color control display
Selective color grading
Vector graphics may be edited and reworked
Create, rename and modify Lumetri objects
Effortless removal of background noises
Platform
Windows and macOS
Price Plan
$20.99
2. Avidemux
Avidemux is a free and open-source software application that allows for non-linear video editing and transcoding multimedia files. It is effortless to use, and there is no need for further training or equipment. Avidemux is a free video editor that focuses on cutting, filtering, and encoding operations that are very straightforward.
Key Features
This program is compatible with several subtitle formats, including SUB and SRT.
Has a wide variety of filtering choices.
Export video in various formats, including MKV, MPEG, MP4, and so on.
Platform
Linux, Windows, macOS, BSD
Price Plan
Free
3. PowerDirector
Although it is straightforward, quick, and effortless to use, CyberLink PowerDirector does not provide the same high-quality video editing features that many of its rival products do.
Key Features
Motion tracking
360-degree footage tool
Magic movie wizard
True theatre color
Express project module
Platform
Windows, macOS
Price Plan
PowerDirector 20 Ultra has lifetime access of $99.99
4. Videoshop
The Videoshop software is a user-friendly video editor that provides various editing tools, frames, and other elements that can be used to personalize your films. This video editor for the iPhone is only compatible with videos shot on an iPhone or an iPad. When movies from other platforms are used, there is a possibility of instability or crashes occurring.
Key Features
Video trimming
Music adding
Slow and fast motion
Adjust display
Platform
iOS, and iPadOS
Price Plan
Free
5. VEGAS Pro
The Vegas video editing program has been around for a long time, and while Sony was the company that first created it, Magix is the company that manages it currently. Up until now, the excessively complicated user interface of Vegas Pro has been the program's primary limitation. Please only serious professionals submit applications.
Key Features
Multicam editing
Motion tracking
VR content
3d editing
Keyword Tag-Media
Platform
Windows
Price Plan
$12.99 per month
6. iMovie: Built-in Video Enhancer for Mac Users
iMovie is an excellent video editing program that requires little to no prior training on the part of the user. This is the tool for you if you want to edit your movies in a manner that is easy to understand and doesn't need any prior experience or training at all.
Key Features
Color enhancer
Trimming
Transitions
Stabilizer
Platform
macOS
Price Plan
Free
Video Enhancement FAQ: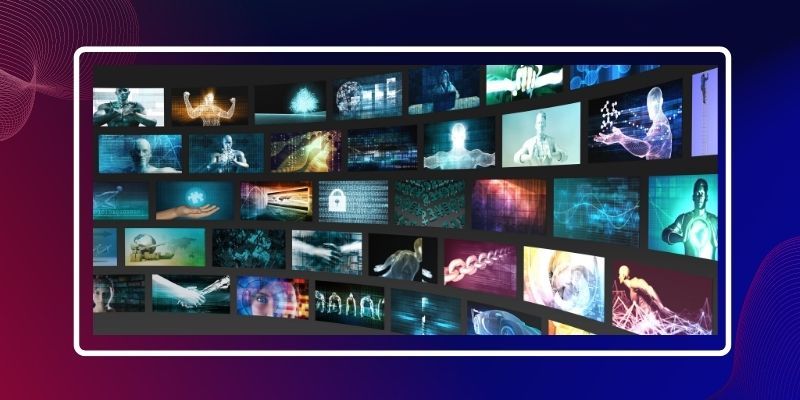 What Cause Blurry Video?
When you expand on a video or scale it up to a bigger size than recorded, the video's image quality degrades and becomes hazy. Depending on the material, you may be able to get away with scaling or zooming to the degree that is somewhat higher than 100 percent.
TO know more about what causes blurred video, read this article:
3 Reasons Why YouTube Videos Are Blurry + How To Fix
Why Do We Need to Increase Video Quality?
Using high-quality videos, especially for content creators, enhance video quality and significantly impacts traffic flow, leads' conversion rate, and the long-term profitability of your business.
Why Should You Use a Video Enhancer?
Because social media has a lead-to-close rate that is one hundred percent greater than that of outbound marketing, using video enhancers is a very successful tool for driving consumers and audience toward your content.
Conclusion
A video enhancer often includes a comprehensive collection of straightforward tools that can fix blurry videos. Most users, including those using smartphones and other devices, have access to this capability on such devices. It makes it possible for them to increase the video size without additional effort. Before using these programs, you must become more familiar with specific video editing tools. Don't forget to create an amazing customized cover image for your video. An attractive cover image also increase the chances of a video being clicked and viewed. If you are unlucky enough to get a blurry cover image, you can use imgupscaler to enhance it. Powered by AI, imgupscaler will increase the resolution of video cover image fast and accurately.